We're happy to announce the next release of PlatformIO Core 3.6.3!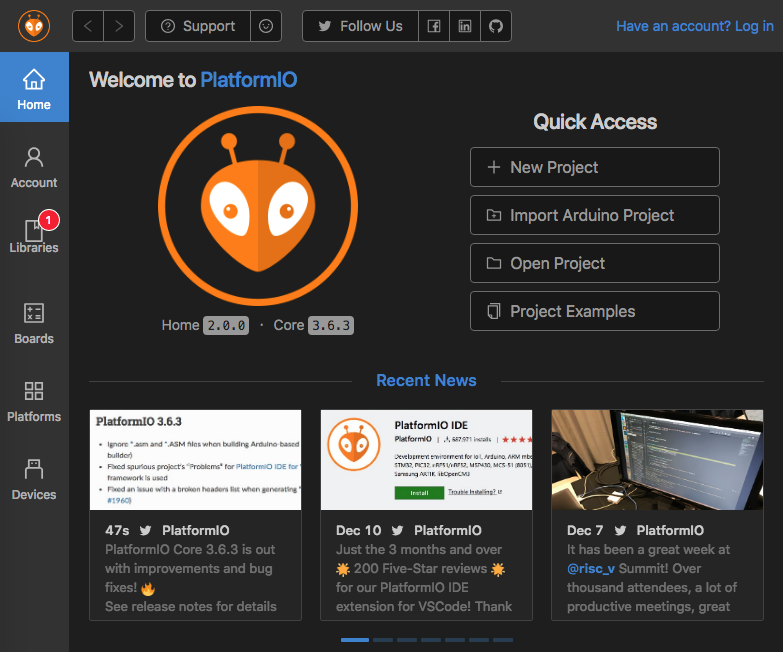 What is new
Ignore *.asm and *.ASM files when building Arduino-based library (compatibility with Arduino builder)
Fixed spurious project's "Problems" for PlatformIO IDE for VSCode when ARM mbed framework is used
Fixed an issue with a broken headers list when generating ".clang_complete" for Emacs (issue #1960)
See PlatformIO 3.6.3 Release Notes for details.
Upgrade
PlatformIO IDE:
- Atom: Menu: PlatformIO > Upgrade PlatformIO Core
- VSCode: Left Sidebar > PlatformIO (icon) > Quick Access > Upgrade PlatformIO Core
Terminal: Please run pio upgrade command in terminal.
---
Regards,
PIO Plus Team