Hello everyone,
I am currently trying to get the new STM32 Platform version 15.0 (which includes Arduino Core for STM32 2.1.0) environment to work (usually working in version 8.1.0 with Arduino Core for STM32 v1.9.0). However, I am running into a strange issue with my NUCLEO-F030R8 board test setup and the simple HelloWorld function below.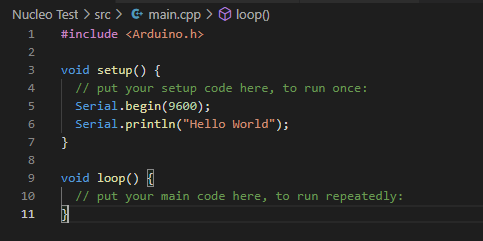 When compiled on version 8.1.0, the device prints Hello World on init, however when compiled with version 15.0, nothing is happening on device init. Compiling and uploading is succesful in both cases.
Anyone else having the same issue on STM32 version 15.0?
Additionally (but possibly unrelated), I cannot use peek definition ( CTRL-RIGHT CLICK) in the PlatformIO install I am testing the new 15.0 environment in (would not want to overwrite all custom variant files etc, so I am on a different Windows account for that). Serial, for example, is white in my 15.0 test account and blue in my usual 8.1.0 account. Same for imported libraries like STM32RTC and STM32LowPower. I can include, but I do not get the usual peek definition functionality. This also persists after a clean PlatformIO or STM32 15.0 install.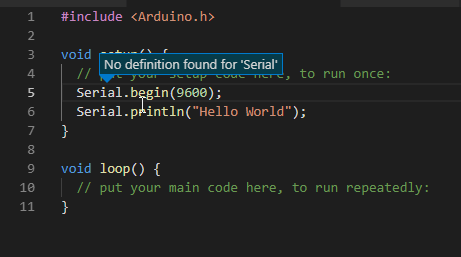 And finally, I get a parse error from the auto-generated c_cpp_properties.json that I have never seen before in 8.1.0. Again, compilation and upload still succesful.

Unsure if all are related and I should create 3 topics for this, if so, sorry I am asking 3 questions at once.