Hello,
I would like to include the libraries stored in github project (GitHub - chipKIT32/chipKIT-core: Downloadable chipKIT core for use with Arduino 1.6 - 1.8+ IDE, PlatformIO, and UECIDE) into my projects in platformio.
Firstly, I wrote down in platformio.ini lib_deps= …git and only the library Firmata was included in libdeps folder but the others not.
I also tried with lib_extra_dirs = C:\Users\home\Documents\PlatformIO\Projects\DigilentTest\lib\dspi2\chipKIT-core\pic32\libraries but it does not work as well.
My intention is to use only DSPI library for MEMS microphone from this chipKIT-core.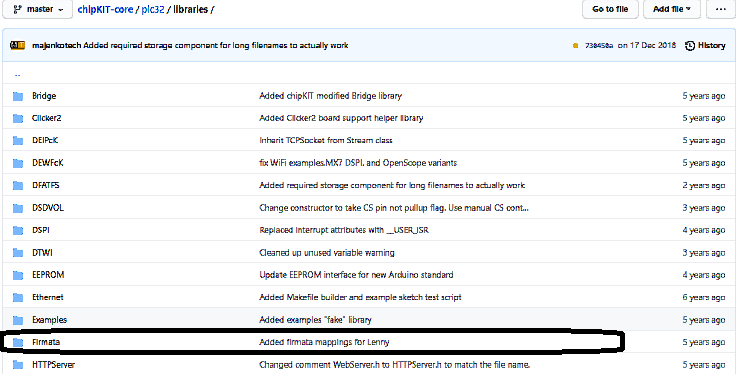 In addition, I notice the library update in PIO Home stucked and cannot be finished. Probably is associated together. Here is the description of this error which I posted in github ( platformio/platformio-home).
Can you please help and let me know what I did wrong.
Thank you.
Gabriel