I am using a Windows 10 desktop with a standard BT Internet nothing fancy.But for the last week I been experiencing problems using any of the buttons like new project open project et cetera, or any of the recent news examples.All I get is a spinning circle:


The same thing happens when I am looking under libraries updates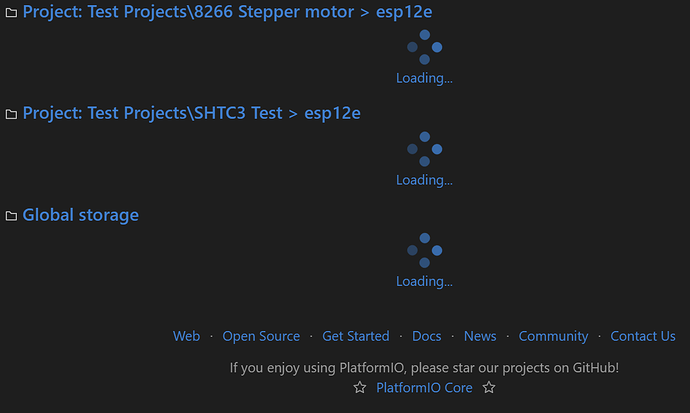 I can still open a previously made project by clicking on add folder,I have tried deleting Platformio and visual studio code,And reinstalling but unfortunately problem is still there.
Once the programme is loaded I can compile it upload it change it fine.
This is obviously something I've accidentally done but if anyone could give me a pointer to solve it I would be very happy.
Sorry if this is not the right group to post it in