Everything is still working until I update the esp32 software to version 4.4.0.
error on this line
#if !defined(MBEDTLS_KEY_EXCHANGE__SOME__PSK_ENABLED) && !defined(MBEDTLS_KEY_EXCHANGE_SOME_PSK_ENABLED)
#  warning "Please configure IDF framework to include mbedTLS -> Enable pre-shared-key ciphersuites and activate at least one cipher"
#else

The picture below is about sdkconfig in the arduinoespressif32 framework. it seems like KEY_EXCHANGE is already defined here, and I don't know why the PlatformIO is still in error.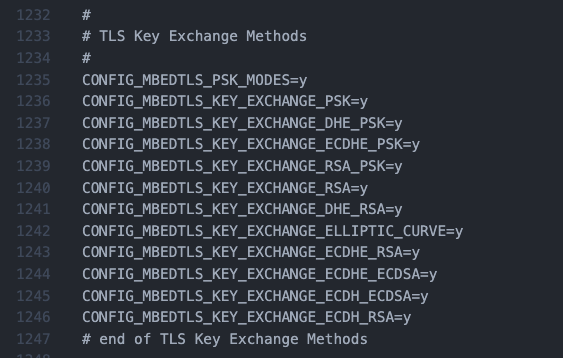 In my project is included a library that depends on mbedtls. So, What should I do about this?
Thank you for your answer and attention.