Hi, I have the following directory structure.
I can include files from /utils/segger_rtt/RTT no problem but I cannot find out how to add the source files to the compiler
I have tried to use the /lib directory, but it doesn't work either, platformio doesn't recognize files inside there. Also, I want to use my own project structure.
See the attached screenshot for more detail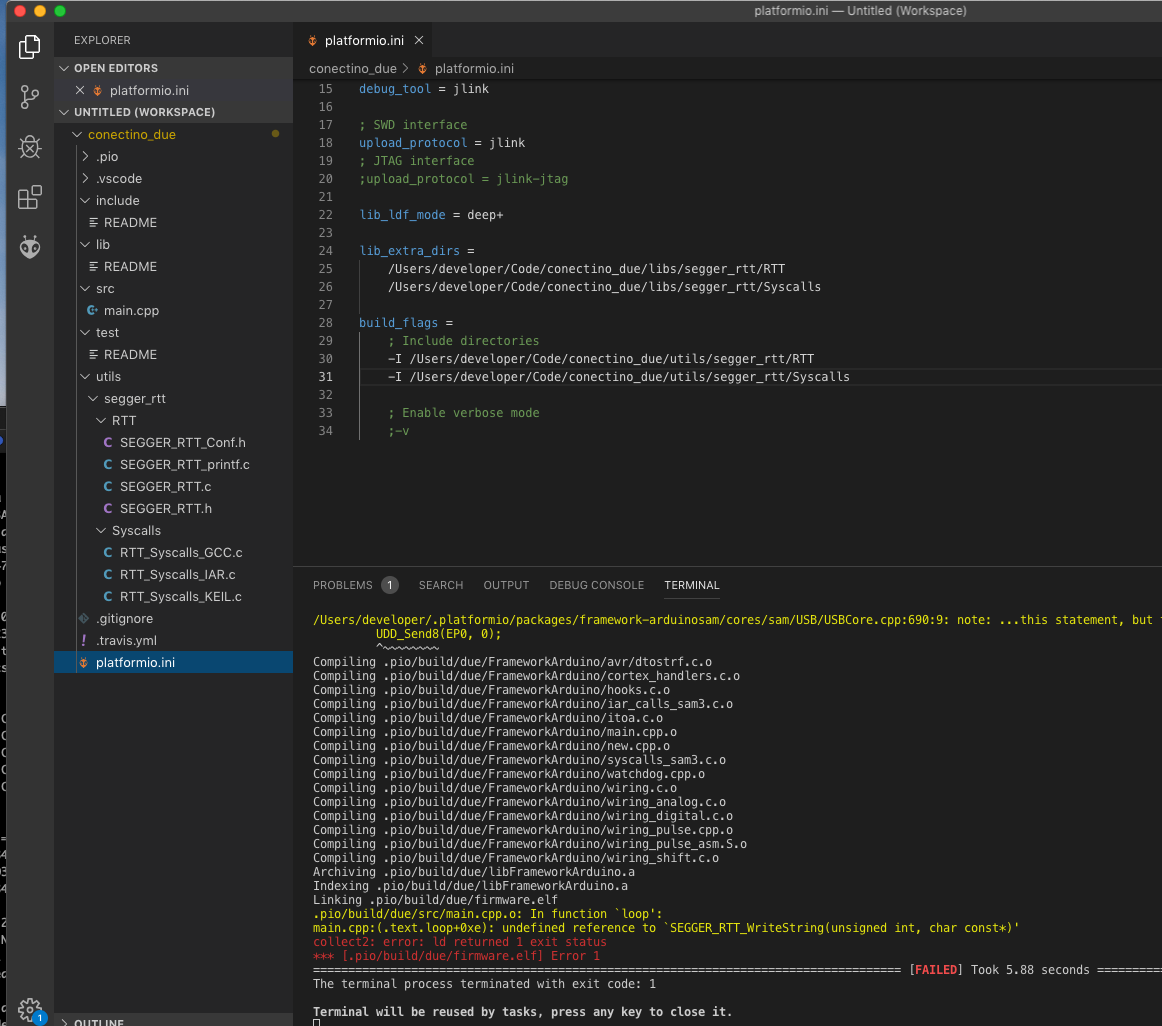 Please let me know how to do this