A wee word in your shell-like my friend:
I read your comments, thank you very much. It said, and still does, //Quotes are changed from double quotes it doesn't say //Quotes are changed from double quotes so that I can paste this code into the forum, because I haven't yet figured out how to use three (or more) backticks to format the code in the forum. (or something similar).
So, to me, your comment was simply saying "I've changed the quotes to single ones in the hope that it might work." which, obviously will not compile as C/C++ code.
So, wind your neck in slightly, especially if you are asking people to volunteer their time to investigate and help you with your problem.
Anyway, that aside, read on…
I compiled your code, with the quotes changed back to legal C/C++ double ones, using your own platformio.ini file. I won't bore you with my first compilation as it was in verbose mode and initially downloaded and built the entire framework. My second compile gives this:
pio run


Processing esp32doit-devkit-v1 (platform: espressif32; board: esp32doit-devkit-v1; framework: arduino)
----------------------------------------------------------------------------------------------------------------------------------------------------------------------------------
Verbose mode can be enabled via `-v, --verbose` option
CONFIGURATION: https://docs.platformio.org/page/boards/espressif32/esp32doit-devkit-v1.html
PLATFORM: Espressif 32 (2.0.0) > DOIT ESP32 DEVKIT V1
HARDWARE: ESP32 240MHz, 320KB RAM, 4MB Flash
DEBUG: Current (esp-prog) External (esp-prog, iot-bus-jtag, jlink, minimodule, olimex-arm-usb-ocd, olimex-arm-usb-ocd-h, olimex-arm-usb-tiny-h, olimex-jtag-tiny, tumpa)
PACKAGES: 
 - framework-arduinoespressif32 3.10004.200129 (1.0.4) 
 - tool-esptoolpy 1.20600.0 (2.6.0) 
 - toolchain-xtensa32 2.50200.80 (5.2.0)
LDF: Library Dependency Finder -> http://bit.ly/configure-pio-ldf
LDF Modes: Finder ~ chain, Compatibility ~ soft
Found 26 compatible libraries
Scanning dependencies...
No dependencies
Building in release mode
Retrieving maximum program size .pio/build/esp32doit-devkit-v1/firmware.elf
Checking size .pio/build/esp32doit-devkit-v1/firmware.elf
Advanced Memory Usage is available via "PlatformIO Home > Project Inspect"
RAM:   [          ]   4.7% (used 15436 bytes from 327680 bytes)
Flash: [==        ]  16.5% (used 216621 bytes from 1310720 bytes)
========================================================================== [SUCCESS] Took 1.74 seconds ==========================================================================

So, it worked fine. For me. However, just to be clear, I'm not using Windows 10, I'm on Linux. But at least it compiles for me, using your exact files, from the command line at least.
If I use Visual Studio Code, and compile it there, it still works perfectly. Good news for me, not helping you much though.
In addition to what @manuelbl is asking, can you please list the extensions you have installed in VSCode. In case you are not aware, click the "extensions" button on the left toolbar, and the make sure that "installed" is selected at the top. Mine looks like this: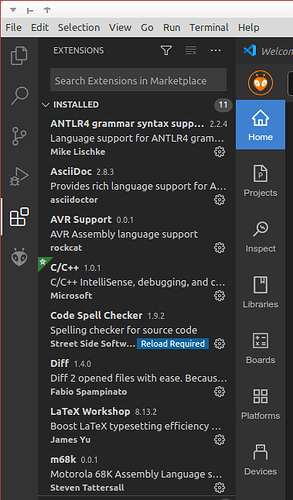 If you have any other C/C++ extensions installed than the one listed here, it might be interfereing with your comopilations, it has happened before.
Also, on the PlatformIO Home page, what versions are being displayed? Mine again looks like this: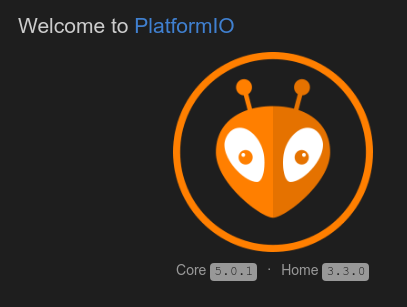 In VSCode, please execute a Help->About and let us know the result. Mine is as follows: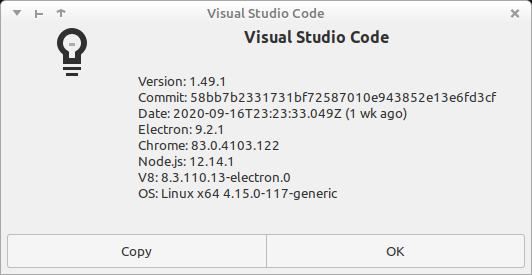 And finally, for now, are you running a virus scanner or similar? You are on Windows 10 so you should be. I wonder if you need to white-list the compiler tools (and/or the folders they live in etc) in order to have the work correctly. Just a thought, if you disconnect from the internet and disable your virus scanner, does a compilation work? I would be loathe myself, to disable my virus scanner on Windows while connected, but maybe that's just me?
Well, I've seen plenty myself some pretty complicated. have you heard of Marlin? Version 2.00 onwards requires PlatformIO to compile the code for many different 3D Printers. I rather suspect that if PlatformIO was an empty boot and awful tool that there would be numerous complains and Marlin wouldn't have bothered with it.
You might also want to amend your profile:
Trying for a YEAR every now and then…
if platform IO has evolved ?? apearently NOT
VERY FRUSTRATING NOTHING WORKS platform IO is FAKE
All UNEXPLAINED ERRORS NO REFERENCE
PLEASE KILL PLATFORM AUTOMATION it kills everything
because, it's simply not true. PlatformIO works fine for many many people.
And, I've had a look at some of your other posts, I'm happy to give you the benefit of the doubt that English is not your first language (and I'm ashamed to say that as a Scotsman, my mastery of other languages is pretty abysmal, I have a small amount of Italian only) but your posts are nothing more than rants in places.
if you want help from people:
Be nice!
Don't SHOUT!
Give us something to work on, what you have done, versions of anything relevant, code examples, what happens etc.
And don't forget, you can always pay for support if you want "instant" answers. Free help takes longer because we have work to do too!
Take care my friend, stay safe. We live in weird times.
Cheers,
Norm.