When I start platformio I am getting this error. Every time. Any suggestions?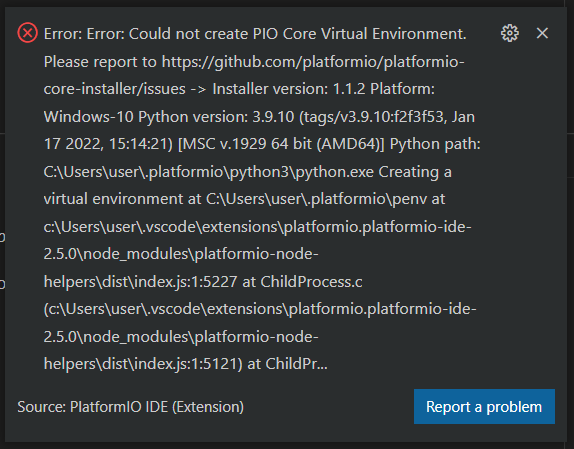 If you don't have locally modified packages in C:\Users\user\.platformio, I would recommend a reinstall, but not after posting the stacktrace in a github issue ("Report problem")
Thanks @maxgerhardt. I tried it again and now it works well after a few day of consistent failure. I am not aware of any change on my side.