I've made a discovery. If you use PlatformIO, rename the src/main.cpp file to src/main.ino. The file will then show in Proteus.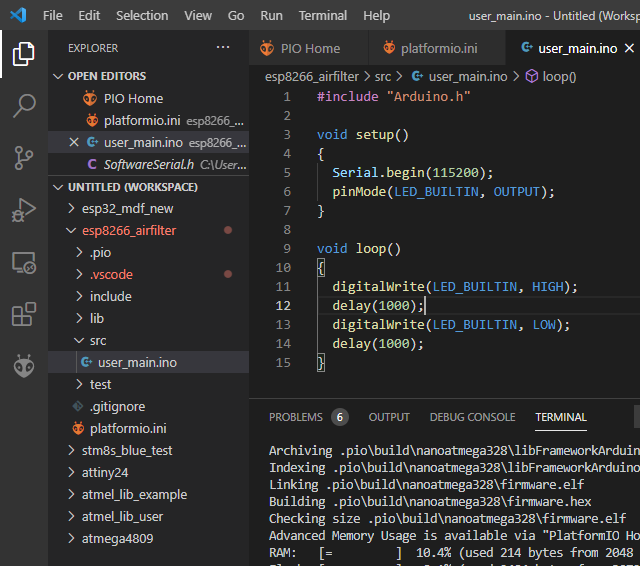 [env:nanoatmega328]
platform = atmelavr
board = nanoatmega328
framework = arduino
build_type = debug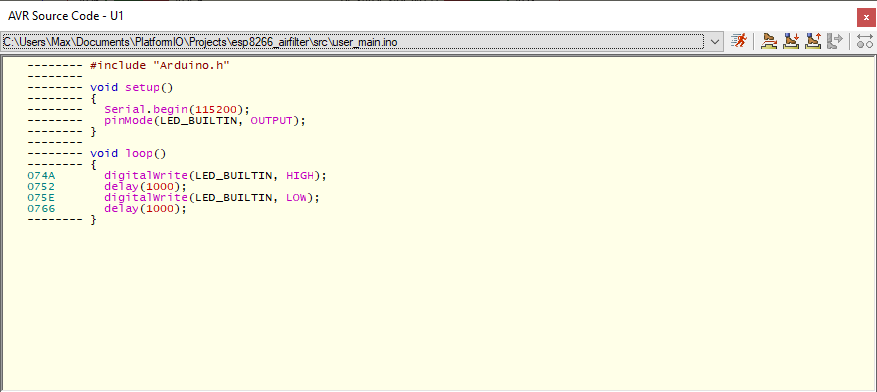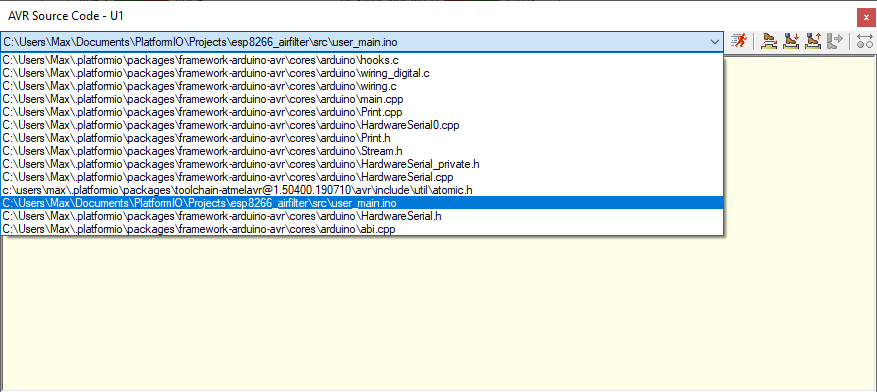 It seems to me that Proteus does some extra logic or different handling when creating an Arduino project and it looks for .ino files from the Arduino IDE.
Because it actually shouldn't be looking for user_main.ino. This file is not compiled. The .ino is converted to a .ino.cpp file which then gets compiled. But Proteus probably wants to show the user-friendly version.
Please contact the Proteus support regarding this isse – as I said, I don't see an issue with the ELF file, seems they're looing for the .ino file.