Hello everyone,
I'm trying to configure VSCode and PlatformIO to code on a STM8s003f3 micro-controller. I managed to make it build and upload the code (even though I had to manually indicate in platformio.ini where to find STM8S_StdPeriph_Driver for it to compile).
But now I have problems debugging.
When I go to the debug section and run PIO Debug, I don't have any error but the debug does not occur. The little window with the start/stop/restart/… buttons is even appearing to disappear just afterwards.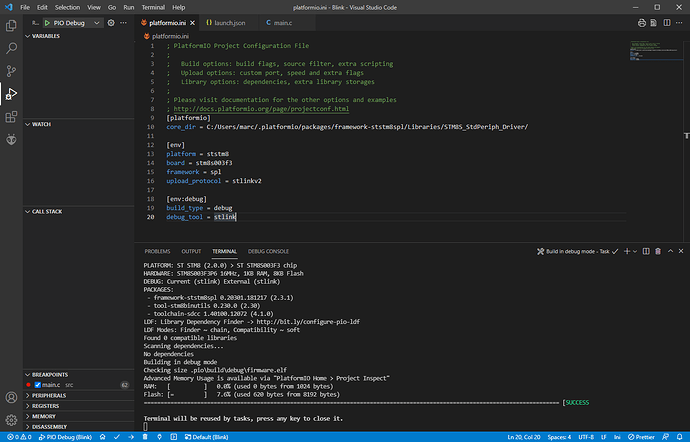 In parallel, I managed to make it work with cosmic compiler and STVD IDE but I would really love to be able to make it work with VSCode and PlatformIO.
Thanks.