Had to create a new thread. Too many notes on the other update complaint.
Now nothing compiles again. When I hit the button, the field at the top opens a box, and compile ultimately fails.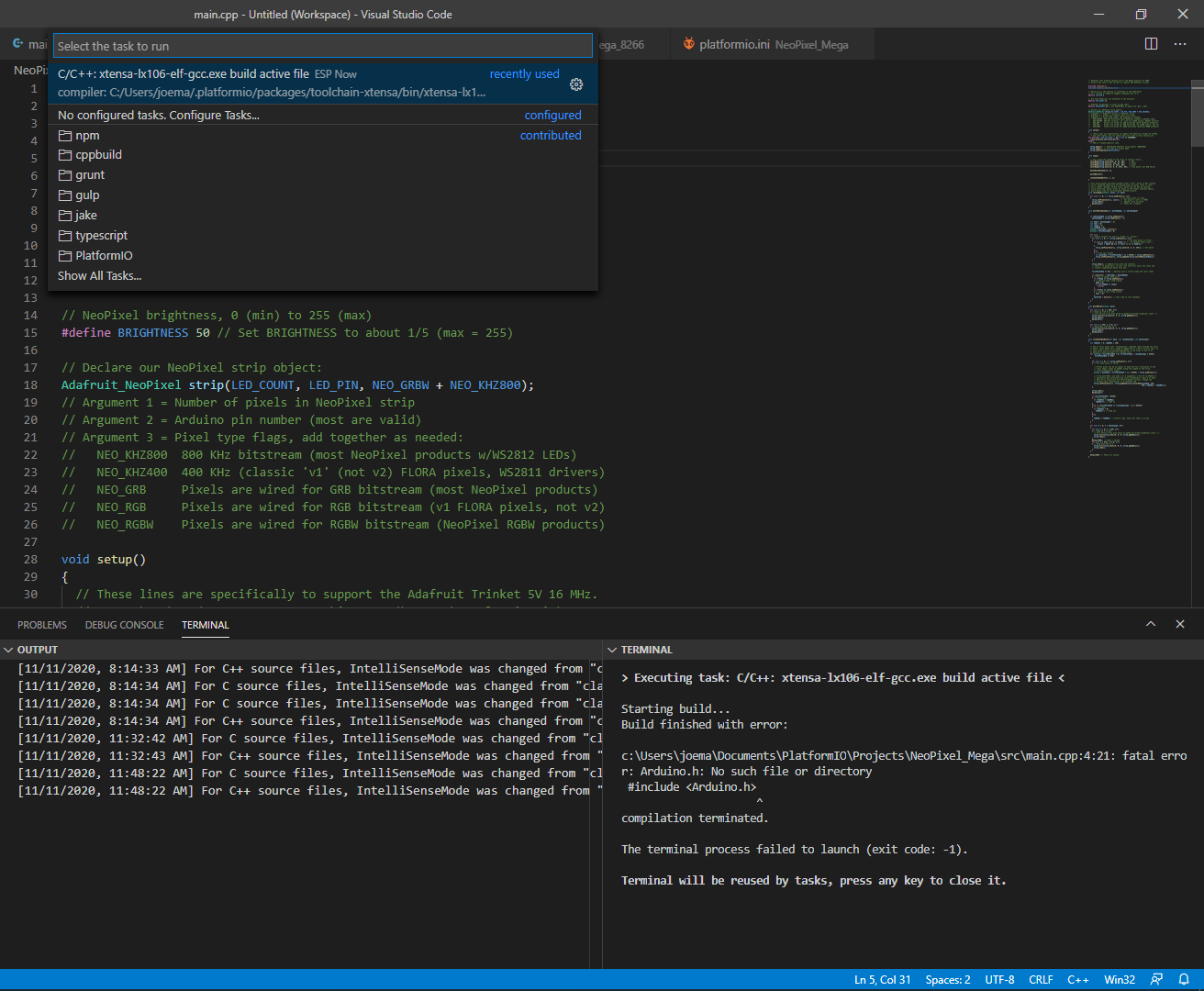 I reinstalled PIO the extension three times, and the button bar came back. It no longer says No Kits. But the last file was built and run successfully a week ago.
Working on WeMos D1 Mini/8266 now.