Hello Community
I am trying to interface the mcp39F511A energy meter ic with esp32 and to get the reading like the voltage, current, energy. I am using this library which is provided by MatteoDestro for mcp39F511 for Arduino. I got the multiply error in the platformio terminal.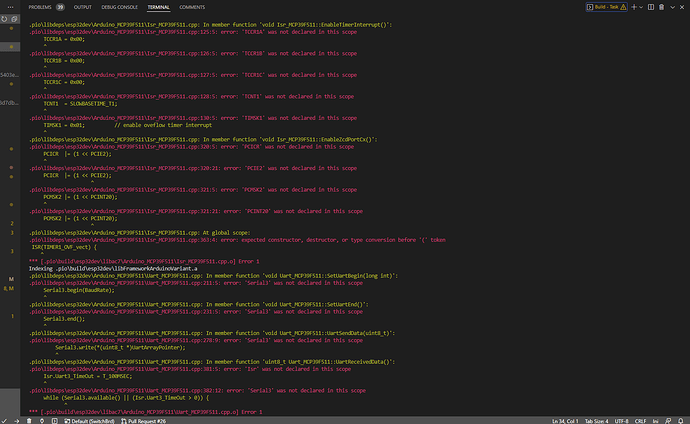 so my question is how to run the code of mcp39F511 on the esp32 development board. what changes are required to run this code in the esp32 platform?
Thank you in advance.